10 Factors to Consider When Choosing HVAC Repair Services in Sacramento
Are you wondering how to hire the right HVAC repair company? Click here for ten factors to consider when choosing HVAC repair services in Sacramento.
(916) 520-9990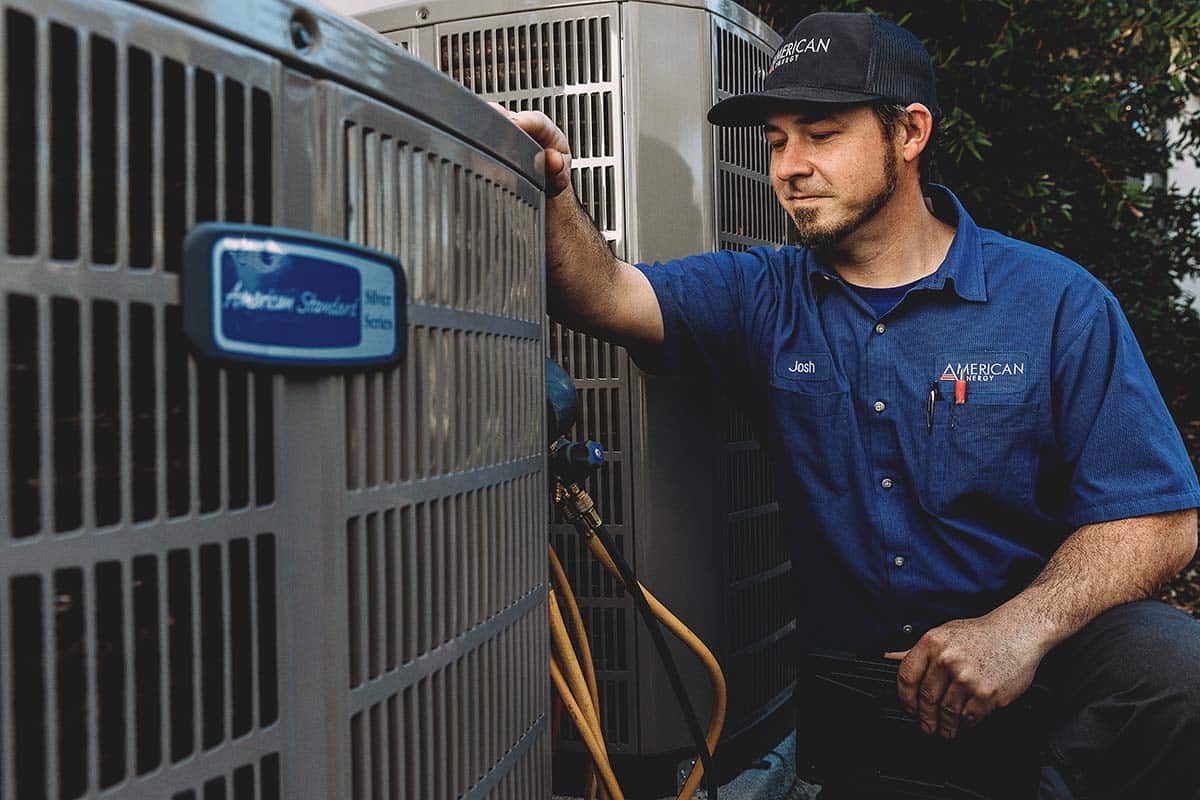 10 Factors to Consider When Choosing HVAC Repair Services in Sacramento
Coming home to a broken HVAC system is a nightmare! It doesn't take long for your home to become unbearably hot in the summer or cold in the winter.
Waiting for an HVAC service to fix the problem can be stressful. You want them to show up and solve the problem ASAP.
Before you rush in to hire someone, make sure you're choosing the best company for the job. If you're wondering how to hire professional HVAC services, we can help!
Here are 10 things to consider when you need HVAC repair services.
1. Know Your Needs
Before you hire an HVAC repair service, take some time to familiarize yourself with your HVAC system. It's good to know the model you own and its maintenance history.
The more information you can give the repairman, the better. It's helpful to know if there are rooms in your home that are too hot or cold or whether you're having trouble with the thermostat.
If you're hearing noises or noticing anything unusual with the system, let the service pro know.
2. Seek Referrals
It's always a good idea to ask friends, family, or co-workers who they use for HVAC services. Ask their opinion on the company's pricing, service, and professionalism.
Before you choose an HVAC company, do your homework. Take time to look at their website and read any online reviews you can find.
3. Look for Experience
Before you choose HVAC repair services, consider the company's experience. How long have they been in the industry? Do they have a good reputation in the area?
They should have the experience, knowledge, and equipment they need to service your HVAC system. The company you choose should have a proven track record of great customer service and quality results.
4. Receive Top-Notch Customer Service
A quality HVAC company puts its customers first. From the first phone call, you should receive excellent customer service.
The service contractor should be responsive and willing to answer any questions you may have. They should communicate with you and inform you of the problem they see and the plan to fix it.
They should be upfront about the time it will take to repair the system and how much it will cost. Expect great customer service every step of the way.
5. Verify License and Credentials
HVAC systems are complicated pieces of machinery, and it takes a great deal of training and skill to repair them. That's why it's important to make sure any company you hire has the proper licensing and credentials.
Don't hire any technician or company that doesn't carry the Warm-Air Heating, Ventilation, and Air-Conditioning license from the state.
6. Expect Fair Prices
The right company for the job probably isn't the cheapest service around. But that doesn't mean the most expensive company is the best either.
You want to hire a company that is transparent about pricing. You should expect outstanding service for a fair price.
They should evaluate the problem to see what type of services you need. Be sure to get a written estimate. As you weigh your options for HVAC services, price matters but shouldn't be the only factor you consider.
7. Consider Dependability
When your HVAC system isn't running properly, you want it fixed right away. It can get uncomfortable very quickly during the hot summer or chilly winter seasons.
You want HVAC services you can count on when you need them most. Be sure to ask about their availability for quick service.
The HVAC company you choose to hire should value you as a customer. They should make their customers' needs their top priority.
A reputable company will be upfront about availability, service, and pricing. They will do their best to provide prompt service when you need it.
8. Get an Evaluation
Most HVAC companies will schedule an evaluation of your HVAC system. They will look at the condition of your system, insulation, windows, air leaks, or anything that could affect how your HVAC system operates.
It's important to have an evaluation of your system to determine the problem and the solution. Scheduling regular HVAC maintenance can keep your system running and increase its lifespan.
9. Put It in Writing
Before anyone works on your HVAC system, they should perform an evaluation and provide a written estimate. The estimate should include the services they will provide, the costs of those services, and any warranty information.
It's always good to get a written estimate. It can help you avoid surprises like extra fees or hidden costs.
Make sure you look over the proposal and agree with the costs and terms of service before allowing anyone to work on your HVAC system.
10. Ask Questions
Your HVAC system is an important part of your home. You depend on it to provide fresh clean air and keep your family comfortable throughout the year, regardless of the weather outside.
A reputable HVAC company should be happy to answer any questions you may have. You should feel free to share any concerns or ask about pricing, products, services, warranties, and more.
They should be open and honest about all aspects of service and pricing.
Hire the Best HVAC Repair Services
You depend on your HVAC system every day to keep your home a comfortable place to live. When something goes wrong with your HVAC system, you want it fixed as soon as possible.
Before you hire HVAC repair services, you need to do a little homework to be sure you're hiring the right company for the job. Make sure the company you choose has contractors with the skills, credentials, and experience to provide the services you need.
American Energy has been providing HVAC services in the Sacramento area since 1981. We prioritize maintenance and repair over installation.
Whether you need HVAC repair or a new HVAC system, we're here to help! Contact us today to schedule an appointment.