Save money and extend the life of your system with reassurance.
Your Team Membership Guarantee
Your Team Membership guarantees appointments, provides valuable services, and discounts on repairs. You are guaranteed at all times that repairs are fixed right or they are
FREE
. If there is ever a need to replace any part, American Energy Air warranties the parts and labor for
1 FULL YEAR.
When you become a preferred client with the Service Team Membership, you can expect our highly trained technicians to become completely familiar with you and your air conditioning and heating equipment.
Your membership is transferable either to the buyer of your current home or to your new home in our service area. 100% satisfaction guaranteed!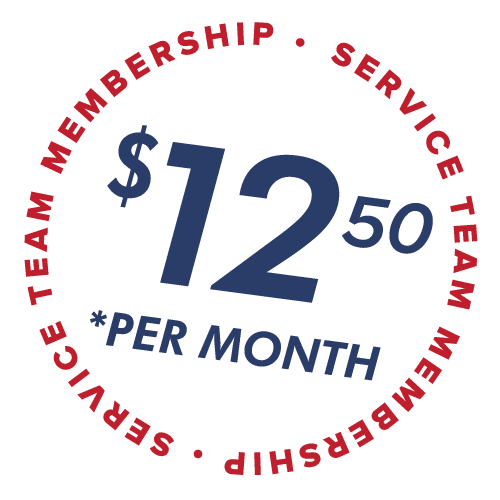 Regular service of your equipment can save you thousands of dollars over the long haul in energy costs. In fact, you can save as much as 30% per year! Regular service also extends the life of your system. Your membership will literally pay for itself year after year. Plus, Service Team Members receive additional discounts.
Only $12.50 per month – includes coverage on both AC and Furnace
SAVE MORE WITH A 3 YEAR PLAN!
$150 – 1 YR / $270 – 2 YRS / $360 – 3 YRS
Buy 1st system at regular price, receive 10% off each additional system!
AC ONLY
$99 prepaid or $8.25 per month
FURNACE ONLY
$99 prepaid or $8.25 per month
20% OFF PARTS & LABOR
10% OFF DUCT CLEANING
5% OFF NEW EQUIPMENT & DUCTS
Membership Team Inspection Checklist
wash or change filter
inspect thermostat
visual ducting inspection
visual insulation inspection
verify proper temperature split
check system's static pressure
amp draws of th eblower motor
amp draws of the inducer motor
check for oil leaks
check cleanliness of blower wheel
check blower capacitor
remove & clean flame sensor
remove & clean buners
remove & clean spark ignitor
check & test system safeties
safety inspection of heat exchanger
carbon monoxide test
check & adjust gas pressures
check cleanliness of evaporator coil
inspect & tighten all electrical connections
inspect gas line fittings for leaks
check & clear condensate line
check dual run capacitor
verify functioning contractors
check refrigerant levels
tighten schrader cores
check amp draws of compressor
check amp draws of condenser fan motor
tighten disconnect
wash & clean condenser coil
*we provide a free in-home air quality test