7 Questions to Ask Before Hiring an HVAC Contractor in Folsom, CA
Are you looking for someone reliable to work on your HVAC in Folsom, CA? Click here for seven questions to ask before hiring an HVAC contractor.
(916) 520-9990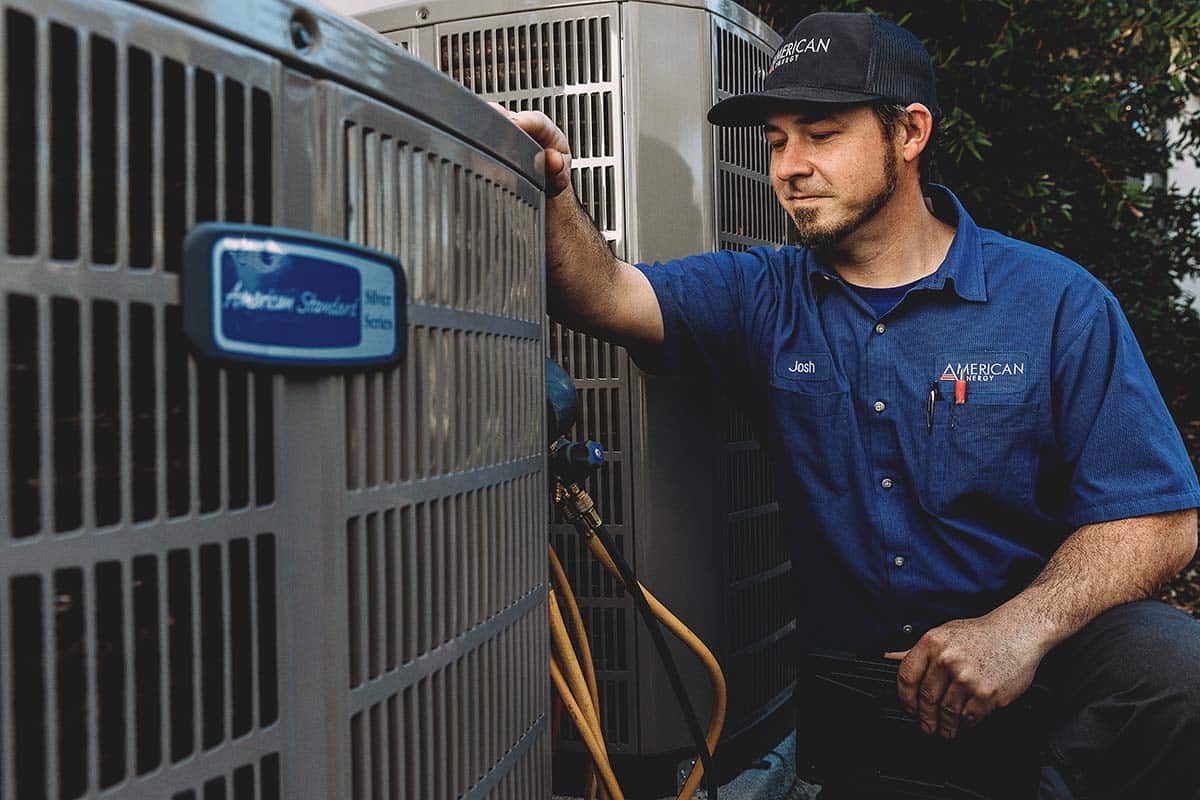 7 Questions to Ask Before Hiring an HVAC Contractor in Folsom, CA
Summer is here, and as temperatures rise, you may notice that your AC isn't keeping up anymore. After an entire winter in hibernation, many HVAC units break down when the warmer months roll around. If you're having to get work done on your HVAC system, you want to make sure you hire a quality contractor.
There are a few questions you'll want to ask before you decide which HVAC contractor to hire. Read on to discover what to look for and how to find the best service for your job.
How Much Experience Do You Have? 
One of the first questions you'll want to ask a potential HVAC contractor is how much experience do they have. Licensing and certifications are very important, as we'll discuss more in a moment, but there are some things only experience can teach. The longer a company has been in business and the longer a technician has been working in the industry, the better your results are likely to be.
In addition to years of experience, you may also want to find out if your potential contractor has experience working on situations like yours before. If so, ask them how they approached the problem and what the results were. If they haven't worked with a situation like yours before, you may want to look for someone with relevant experience.
Do You Have a License?
When you're looking to hire an HVAC professional, finding someone with a license is an absolute must. A license lets you know that your contractor has received the training they need to do the job well. In fact, in some states, HVAC contractors may be required to be licensed in order to run a legal business. 
Do You Have Liability Insurance?
In addition to a valid license, you need to make sure the HVAC professional you hire holds liability insurance. Liability insurance protects homeowners from legal and financial trouble if a contractor gets injured on their property. A contractor without this coverage could wind up costing you far more than their service bill.
Let's say that, during the course of a new system installation, an uninsured contractor falls and breaks their leg. Because they were on your property at the time of the injury, they could hold you responsible for their medical bills and other financial compensation. An insured contractor will have those costs covered, protecting you from liability for their injury.
Who Will Be Performing My Work?
Once you've found a contractor who has plenty of experience, as well as a license and insurance, it will be time to start getting down to the details. The person you're talking to on the phone may have all the expertise they need and more in order to tackle your project. Unfortunately, you may wind up with a completely different person doing your work.
Ask a potential HVAC contractor who would most likely be doing the work on your system, and make sure they are from the same company. If the company doesn't know who would be doing the work on your house, you should look for a different company.
What Is Included in the Project Quote?
After you get your short list of HVAC services narrowed down, you'll likely start getting quotes for your job. These can be an important tool for narrowing down which company is going to do the best job for the right price. The cheapest price isn't always the best deal, but it's important to read these quotes carefully to make sure you understand what's included and what isn't.
Some contractors may also give you a quote for only part of the work you need to be done and then sneak in charges for the parts or additional labor at the back end of the job. Make sure you double-check to find out what's included and get as comprehensive a job price as you can. 
Do You Offer a Warranty?
Replacing an HVAC system is a major investment, and even HVAC repairs can get expensive. If you're paying all that money for a new system, you will want to be sure that the work you're getting done is going to last. A warranty is an important way to protect you against faulty equipment, poor workmanship, and freak accidents. 
Whether you can get a warranty on your work and what that warranty covers will depend on what you're getting done. Minor repairs to an existing system may not be covered by a warranty at all. But a full system replacement should come with a strong warranty on both the parts and the labor for at least a year after installation. 
Find the Best HVAC Contractor
When you're looking for an HVAC contractor, it's a good idea to start by checking the experience and licensing. You will want to make sure you work with a contractor who's insured, as well as someone who offers a warranty. Check on who will be performing the work on your house and what is and isn't included in the project quote.
If you'd like to find the best HVAC contractor in Sacramento, check out the rest of our site at American Energy. We've been Sacramento's complete cooling and heating company since 1981. Schedule an appointment with us today and discover the exceptional service we offer all our customers.