How to Choose the Right HVAC Maintenance Service
Would you like to know how to choose the right HVAC maintenance service? Read on to learn everything that you need to know on the subject.
(916) 520-9990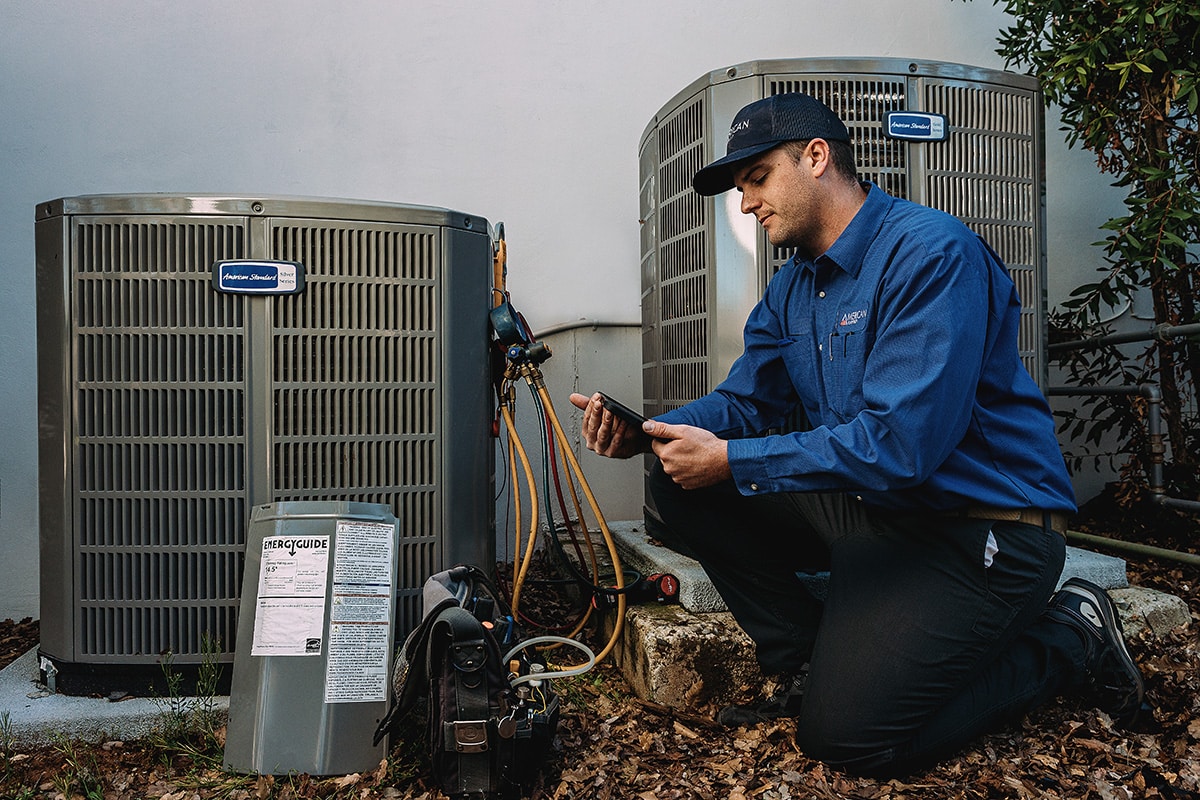 How to Choose the Right HVAC Maintenance Service
When there's a problem with your HVAC system, you want to fix it right away. Your heating and cooling system is an important part of your home or business. It keeps you and everyone who enters your space comfortable throughout the year.
It's essential to keep it in top shape, working as it should with maximum efficiency. Scheduling an HVAC maintenance company for regular upkeep can prevent problems and costly repairs, but can also prolong the life of the system while making it more efficient.
Don't choose just any HVAC maintenance service. You want an experienced company with a solid reputation in your area. 
Here's how to choose the right HVAC maintenance company for the job.
Experience Is Key
Your HVAC system is a big investment. You need a professional to install and service these complex systems. 
Be sure to do some research to make sure you're hiring the right HVAC service provider for the job. Ask questions.
Make sure the company has been servicing HVAC systems in your area for a while. You want to choose a company with plenty of experience in the industry.
As technology advances, so do HVAC systems. Look for a company that stays up-to-date with the latest technology and trends in the industry.
Reputation Matters
When you're needing HVAC maintenance, you want a company with a solid reputation in your area. Hiring the cheapest option around is usually a bad idea.
Look at how long they've been in business. A new company may do a good job, but your best bet is an established company in the industry.
Ask around, do your research, and read reviews. Ask questions about their service and experience. A quality HVAC contractor should be willing to answer any questions you may have.
Licensed and Certified
It's important to hire an HVAC company that has all the necessary licensing and certifications. They should have well-trained HVAC technicians.
You can usually find licensing information on their business website or business card. If you don't find it, be sure to ask if they have the necessary qualifications to perform HVAC services.
Hiring a company without the required licensing and certification is a bad idea. Faulty installation or repairs could end up costing you more time and money down the road.
Save yourself this stress and worry. Hire a reputable HVAC maintenance company to install, service, or repair your HVAC system.
Fair Prices
The best HVAC maintenance service is probably not the cheapest one in town. But the best may not be the most expensive either. 
Look for an established company that is transparent about its prices. They should provide outstanding service for a fair price. 
They should inspect your HVAC system to see what types of service or repairs you may need. As you look for the right HVAC repair service, be sure to get an estimate.
Evaluate your options based on a variety of factors, including the price.
Dependable Service
When there's a problem with your HVAC system, you want fast service. It can get uncomfortable very quickly if it's too hot or cold in your home or business.
You want an HVAC maintenance company you can count on when you need it. Before making a decision, ask about their availability if you need their services in a hurry.
Hire a company that values you as a customer and will make your HVAC needs a priority. They should be upfront regarding service, pricing, and availability.
A dependable HVAC repair service will do their best to get to you as soon as possible when you need them.
Great Customer Service
A reputable HVAC company puts its customers first. You should receive great customer service from the first phone call. 
It's important to choose a company that's responsive. They should be willing to explain their services and answer any questions you have. 
They should provide clear information about your HVAC system and explain their plan for any repairs or regular maintenance. Expect excellent customer service and prompt response when you contact them.
HVAC Evaluation
Most HVAC companies will conduct an evaluation of your HVAC system. They will assess the condition of your system, windows, insulation, air leaks, or anything else that could affect your HVAC system.
It's important to have an evaluation before determining what you need. They should inform you of any issues and what can be done to fix the problem.
Getting regular HVAC inspections can help keep your system in top shape and running efficiently.
Get It in Writing
When you have an HVAC company come out to inspect your system, they should provide a written proposal.
The estimate should include all the costs involved and any warranty information. You don't want to have to worry about hidden costs or extra fees later.
They should give you a written proposal for you to sign showing you agree with the costs and terms of service.
Do Your Homework
It's a good idea to know the model and maintenance history of your HVAC system. This can help the technicians understand any previous issues you may have had.
Make sure the company you hire is able to work on the HVAC model that's in your home or office.
Do your research on the various HVAC companies in your area. Ask for referrals and read reviews before making a decision. 
Ask friends, family, or co-workers who they recommend. Get their opinion on the company's service, pricing, and professionalism.
Hiring the Best HVAC Maintenance Service
Your HVAC system is a major investment. You want to take care of it and get regular HVAC maintenance service from a reputable company. 
This can help you keep your system functioning as it should for many years to come. If you need HVAC service in the Sacramento area, we'd love to help.
Contact us today to discuss your service needs.