11 Tips for Hiring a Sacramento HVAC Company
Are you seeking an HVAC service with expertise and a proven track record? You can read about hiring a Sacramento HVAC company.
(916) 520-9990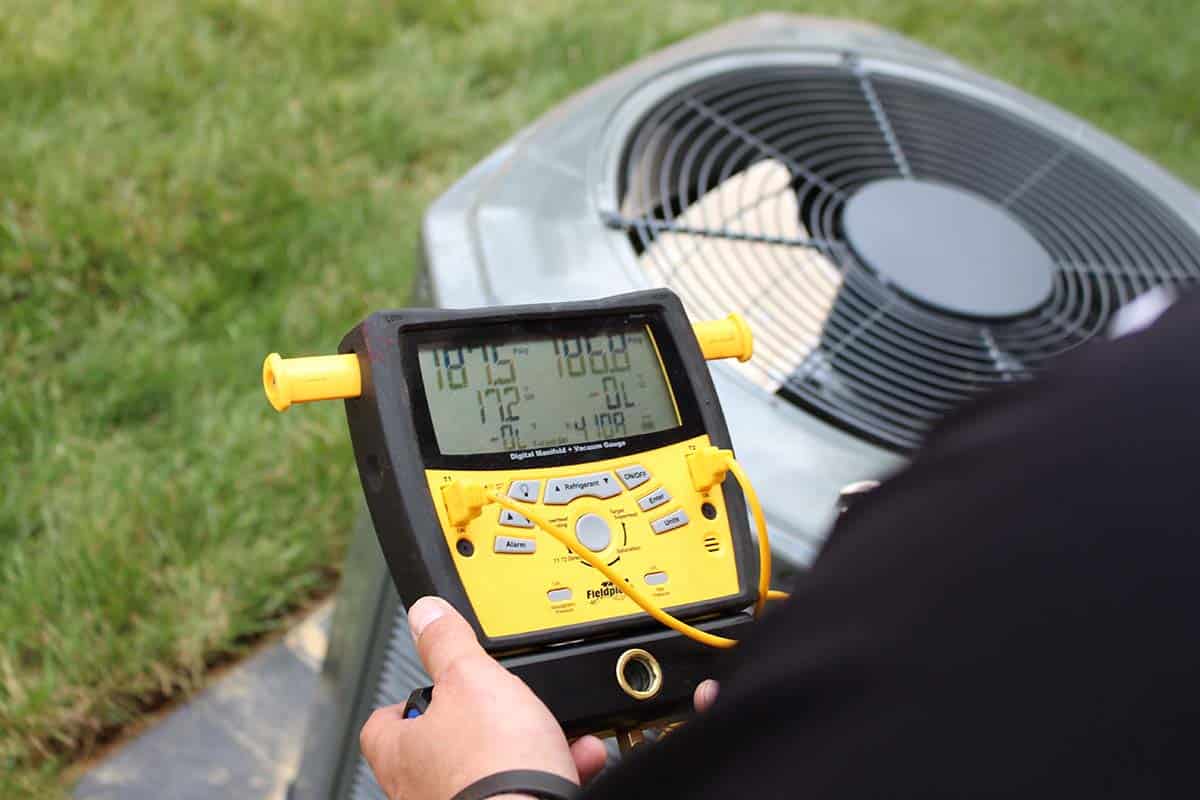 11 Tips for Hiring a Sacramento HVAC Company
Were you aware that there are over 145,000 HVAC companies throughout America?
Your Sacramento home's heating and cooling system will need repairs, maintenance, and installation over the years. Finding reliable HVAC companies in Sacramento is essential.
With a plethora of options available, selecting the right service provider can be a bit overwhelming. To help you make an informed decision, here are 11 valuable tips to consider when hiring a Sacramento HVAC company.
1. Research Sacramento HVAC Companies
Before making any decisions, take time to research the various HVAC companies in Sacramento. You can do this by checking out online search engines. You can also seek out recommendations from neighbors, friends, or family who have recently used Sacramento HVAC service.
You have to seek out companies with the following:
A robust online presence
Positive customer reviews
A history of providing quality service
A license and insurance to meet the necessary HVAC industry standards
2. Compare Sacramento HVAC Services
Not all HVAC companies offer the same range of services. Some might specialize in HVAC repairs. Others may excel in HVAC installations or maintenance.
When looking for a Sacramento HVAC service, make sure the company can address your specific needs. This could include the following:
Fixing a broken air conditioner
Installing a new furnace
Providing regular maintenance
Choose a company that has expertise in the required area. Comparing services will help you find the right fit for your HVAC needs.
3. Check Sacramento HVAC Experience and Expertise
Experience matters when it comes to HVAC systems. Look for HVAC companies in Sacramento with a team of experienced technicians who are known for their reliable work. An established company with years of experience is more likely to handle complex issues well.
Experienced technicians can do the following:
Diagnose HVAC problems fast
Recommend appropriate solutions
Carry out repairs or installations with precision
You should also inquire about their training and certifications to ensure that the technicians are equipped to handle the latest HVAC technologies.
4. Request Cost Estimates
Before you commit to any Sacramento HVAC company, it's important to have a clear understanding of the costs involved. Reach out to several HVAC companies and request detailed cost estimates for the services you need.
A reputable company will be transparent about their HVAC pricing. They'll explain the breakdown of HVAC costs and any potential extra charges.
Be cautious of any HVAC company that gives low estimates that seem strange. This might indicate subpar HVAC service or hidden fees. Compare the HVAC estimates you receive to stay in tune with your budget.
5. Inquire About Guarantees and Warranties
Reliable HVAC companies in Sacramento stand behind their work with guarantees and warranties. Slow down when discussing your HVAC needs with potential companies. Inquire about the warranties they offer on their HVAC services and products.
A strong warranty indicates that the HVAC company is confident in the quality of their work. It also shows that they're committed to addressing any issues that may arise after the HVAC service.
You should also ask about their policies for follow-up visits and maintenance. This will help you ensure that your HVAC system remains in optimal condition over time.
6. Evaluate Customer Service
When selecting a Sacramento HVAC company, pay attention to their customer service approach. A company that values its customers will exhibit the following:
Professionalism
Responsiveness
A willingness to address your concerns
You can gauge their customer service by how fast they respond to your inquiries and the clarity of their communication. You also have to pay attention to their willingness to explain technical details in an understandable manner. An HVAC company that focuses on pleasing customers will be able to provide a smooth and pleasant HVAC service experience.
7. Energy Efficiency Expertise
Most people are fixated on creating an environmentally conscious world nowadays. This is why energy efficiency is a crucial aspect of HVAC systems. Look for HVAC companies in Sacramento that prioritize energy-efficient solutions.
Inquire about their knowledge of energy-efficient equipment and practices, including the following:
Programmable thermostats
Efficient cooling and heating systems
Proper insulation
An HVAC company that understands the importance of energy efficiency will work hard to help you save money on pesky bills while reducing your environmental footprint.
8. Local Knowledge and Community Reputation
Opting for a Sacramento HVAC company with local knowledge and a strong community reputation can offer unique advantages. A company familiar with the region's climate and specific HVAC needs can tailor their services to suit the local conditions.
A company that has earned a positive reputation within the community is also more likely to uphold high standards of workmanship and customer satisfaction. Local references and word-of-mouth recommendations can provide insights into a company's reliability and commitment to excellence.
9. Check References and Past Work
Before hiring a Sacramento HVAC company, ask for references or examples of their past work. A reputable HVAC company will be more than willing to provide you with references. Their previous clients should be happy to rave about their quality of service.
You can also ask to see photos or descriptions of HVAC projects they have completed. This gives you a better idea of their capabilities and the level of craftsmanship you can expect.
10. Evaluate Response Time
When your HVAC system malfunctions, quick response time is crucial. Inquire about the Sacramento HVAC company's availability and response time in case of emergencies.
A company that can promptly attend to your HVAC issues, especially during extreme weather conditions, demonstrates a commitment to your comfort and safety. You have to ensure that you're covered whenever unexpected problems arise.
11. Read and Understand Contracts
Pause before signing any contracts or agreements with a Sacramento HVAC company. Take the time to carefully read and understand the HVAC contract terms and conditions.
If there's anything you're unsure about, don't hesitate to ask for clarification. A transparent and defined contract helps prevent sticky situations.
You Deserve to Hire the Greatest Sacramento HVAC Company
Hiring a Sacramento HVAC company shouldn't be rushed. Using this outline will reassure you that you're letting the right technicians into your home.
Eager to start discussing HVAC solutions for your Sacramento home? Contact American Energy Heat & Air to schedule an appointment with us.