7 Benefits of Hiring a Professional Sacramento HVAC Repair Company
If you need to fix your home's HVAC system, a professional can make it easier. Here are benefits of hiring a Sacramento HVAC repair company.
(916) 520-9990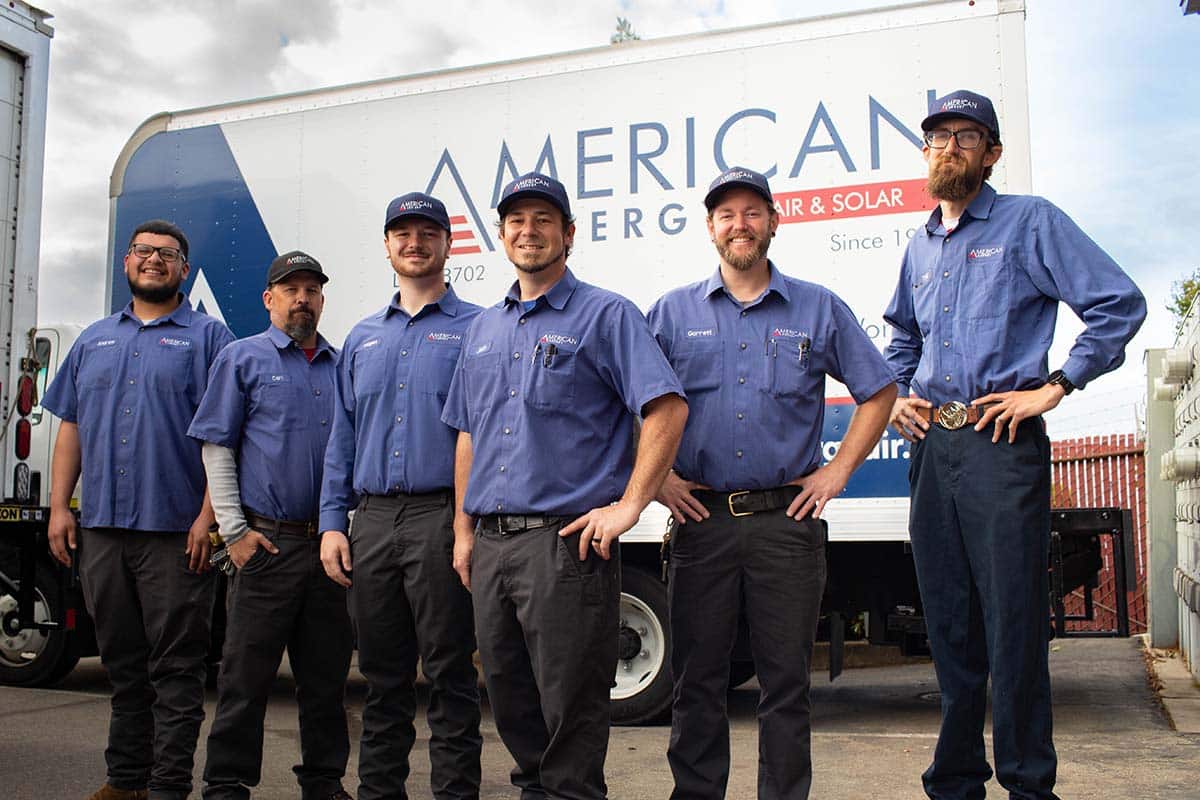 7 Benefits of Hiring a Professional Sacramento HVAC Repair Company
Did you know that more than 650,000 people in the United States alone work in the heating and air conditioning contractor industry? Every year, this market generates more than $123 billion in revenue. These numbers prove how much value we get out of having our modern HVAC systems in working condition.
At the same time, some people wonder if they need to hire a professional Sacramento HVAC repair company. The truth is that there are a number of reasons it is essential to turn to the professionals when it comes to keeping your HVAC system in top condition.
Understanding more about your HVAC system will help you appreciate why it is better to avoid do-it-yourself repairs for it. Read on to learn all about the top reasons you should work with a professional repair company when it comes to your HVAC system!
1. Avoid a Complicated HVAC Repair Experience
Some people are used to figuring out how to repair their home systems through a process of trial and error. Although this process can be effective, it also comes with certain risks.
For one thing, repairs are often more complicated than they seem at first. You might figure out one part of your HVAC repair job only to realize that you need to buy a certain tool before you can proceed. In fact, you can discover things like this multiple times over in the course of a single HVAC repair.
On top of that, initial attempts to repair your HVAC system may cause secondary problems by accident. This can make it even more difficult to return your HVAC system to top condition. Most people do not want to go days or even weeks without their HVAC system working.
Unless you are an HVAC professional yourself, your HVAC repair will go smoother if you hire a professional repair service.
2. Enjoy the Results of Professional Tools
One of the biggest reasons it is difficult to repair HVAC systems on your own is that you do not have access to the necessary tools. There are complicated and sophisticated tools that HVAC repair companies use to make repairs easier, faster, and better. However, these tools are often so expensive that it is not worth it for a homeowner to buy them just to keep their own system working.
On top of that, it can require a lot of HVAC expertise to even know which tools you will need.
3. Fixing HVAC Units Will Go Faster
HVAC repair professionals tend to see the same problems show up over and over again in people's HVAC systems. This gives them the opportunity to polish their repair approach and get better and faster with experience.
Some repair jobs are not time-sensitive, like fixing a squeaky hinge. But when it comes to HVAC systems, most people want to be able to control the temperature of their homes again as soon as possible.
4. Lower Your Long-Term HVAC Repair Costs
The faster and better you can resolve smaller problems with your HVAC system, the less likely it is to develop bigger problems over time. However, if you try to repair your HVAC system yourself, you may leave certain parts of the repair job undone without even knowing about it.
Without extensive HVAC repair experience, it can be difficult to tell the difference between a job that is 90% done and a repair that is 100% done. By making sure that your HVAC system is fully repaired, you can help protect its longevity as well.
Investing in smaller repairs by professional HVAC contractors will help your system last as long as possible without developing new problems again.
5. Stay Safe While Fixing Your Residential HVAC System
One of the biggest reasons it is important to hire professionals when it comes to repairing HVAC systems is that they can be sensitive and even dangerous. There is a good chance that your air conditioning system will use dangerous chemicals that need to be handled with expert care. Your HVAC system also uses complicated electrical systems that can pose a fire hazard if they are not handled the right way.
6. Bring Down Your Energy Bills
These days, there are more and more people who are trying to find ways to lower their energy bills. If your HVAC system is not working perfectly, then it may consume more energy than necessary to control the temperature of your home.
The longer you leave these kinds of problems, the more you will spend on unnecessary energy consumption. When you hire professional repair services, you maximize the chance that your HVAC system will work with maximum efficiency. That can decrease your energy consumption, lowering your energy bills.
7. Preserve Your HVAC Warranties
Your HVAC system may come with warranties. However, such warranties are often voided if you try to fix them on your own. When you hire professional repair services, you will avoid voiding your warranties.
Enjoy the Benefits of Working With a Sacramento HVAC Repair Company
Finding the right Sacramento HVAC repair company to help you with your HVAC system can provide a long list of advantages. Although do-it-yourself repairs are sometimes appropriate, it is important to be more careful when it comes to sensitive HVAC systems. As many people are looking for ways to lower their energy costs, hiring a quality HVAC repair company may be the right strategy for you.
To learn more about how to find the best HVAC repair services for you in Sacramento, reach out and get in touch with us here at any time!