Sacramento HVAC Cleaning Checklist for Spring
Spring is here! It's time to celebrate by completing the necessary HVAC tasks. Learn what to do in this Sacramento HVAC cleaning checklist for Spring.
(916) 520-9990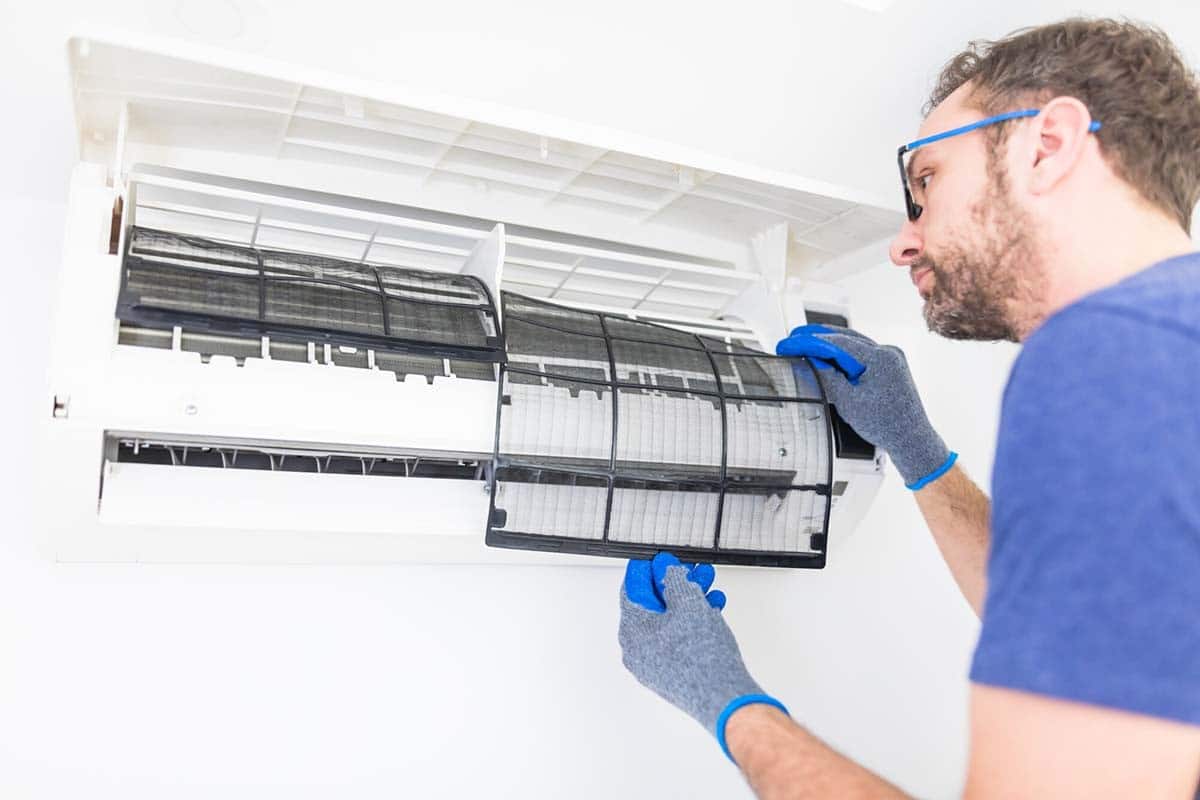 Sacramento HVAC Cleaning Checklist for Spring
Did you know that the spring weather in Sacramento is expected to have a daily high of 84°F? On some days, it could even reach as high as 96°F.
While this warmth sure beats the lows of the winter, it's still important to make sure that your HVAC system is running like a charm. The last thing you'd ever want is for it to quit on you when it's needed most.
Are you not sure what HVAC cleaning duties are essential? Keep reading to learn what should be on your Sacramento HVAC cleaning checklist this spring.
Vacuum Your Vents
One of the first tasks of a proper HVAC spring cleaning involves vacuuming your home's vents. Over time, it's all too easy for dust and debris to build up in and around the vents. This can reduce your home's airflow by a significant amount.
The last thing you'd want is for your HVAC system to work overtime. Skipping this step can also ensure that your air quality takes a nosedive. If you and your loved ones breathe this dirty air on a regular basis, you can bet it'll start affecting your health.
From allergies to lung infections, you can avoid these problems by ensuring your vents are as clean as possible. Depending on your home, you may have vents on the floor or the lower walls. That makes it easier to clean them, but you could also have one or more of them higher up or even on the ceiling.
In this case, it's worth investing in a vacuum that has the appropriate attachments so that you can reach the vents without having to climb a ladder or something else that's dangerous.
Switch Out Your Air Filters
While your vents play an important role in keeping your HVAC system clean, air filters are just as important. This is why you mustn't forget to change them out on a regular basis. The lifespan of a given filter depends on a couple of different factors, such as the brand and type.
Basic filters don't last much longer than a month. More sophisticated filters can last for a good three months, if not longer than that.
Either way, it's easy to let this task slip your mind. If you don't clean them out, then you can expect consequences that are similar to not cleaning your vents.
Your system will have to work hard and will then have more strain. This could make it break down much earlier than it would. Not only does it reduce your system's lifespan, but your air quality will worsen over time.
Putting a reminder on your smartphone will go a long way toward helping you remember when it's time to switch them out. If you're unsure whether or not your HVAC system cleaning regimen requires a new filter at this time, you can find out by checking the filter's color. A filter that's dark brown or black, for instance, is a tell-tale sign that it's time for a new one.
Clean Your Air Ducts
One of the most important HVAC tasks involves cleaning the air ducts out. Even by staying on top of air filters and vent cleaning, there are always little bits of dust and debris that can get through. This will build up over time and cause problems if you don't nip it in the bud.
Dirty ducts not only affect the cleanliness of your home's air but they'll also make your HVAC system operate at an inefficient level. Since air duct cleaning has to be done using specialized tools, it's worth contacting air-conditioning professionals.
Not only can they clean it so that it's better than ever but they can also spot any potential issues. The sooner you can catch a leak, for instance, the better off you'll be. Even if there's no leak, a professional can spot cracks in your ducts and seal them so that the airflow is improved and debris can't get in as easily.
Keep Your Condenser Spic and Span
As you worry about vents and filters inside your home, you shouldn't forget to add the condenser to your HVAC maintenance list. If something goes wrong with that part of your system, the whole thing can stop working. For starters, you should go outside and clean any fallen debris from on top of it.
From leaves and dirt to acorns and more, there are plenty of things that can build up and jam your condenser. Once you get rid of the bigger pieces, it's worth taking your vacuum and using it to suck up the smaller bits of dust and debris.
Don't forget to keep the base around the condenser clean as well.
Weeds are notorious for growing around condensers and then getting inside the machine itself. This is why you should stay on top of lawn maintenance, at least in that area. Once weeds grow inside the machine, it can end up being much more difficult to get rid of them.
The best way to invest in corrective and preventative maintenance is by contacting professionals who you trust.
Are You Ready to Get HVAC Cleaning?
Now that you've learned what should be on your Sacramento HVAC cleaning checklist this spring, you can rest easy knowing that your system will work like a charm for the entire season. Don't forget to let your loved ones know why they should do the same for their systems.
American Energy is here to provide you with premiere Sacramento HVAC solutions. Since 1981, our customers have relied on our expertise for a wide range of services. These services include air duct cleaning, installations, tune-ups, and so much more.
Don't hesitate to reach out to us to schedule an appointment.