5 Mistakes People Make When Choosing a Heating and Cooling Service
Are you wondering what mistakes people make when choosing a heating and cooling service? Keep reading and learn more about it here.
(916) 520-9990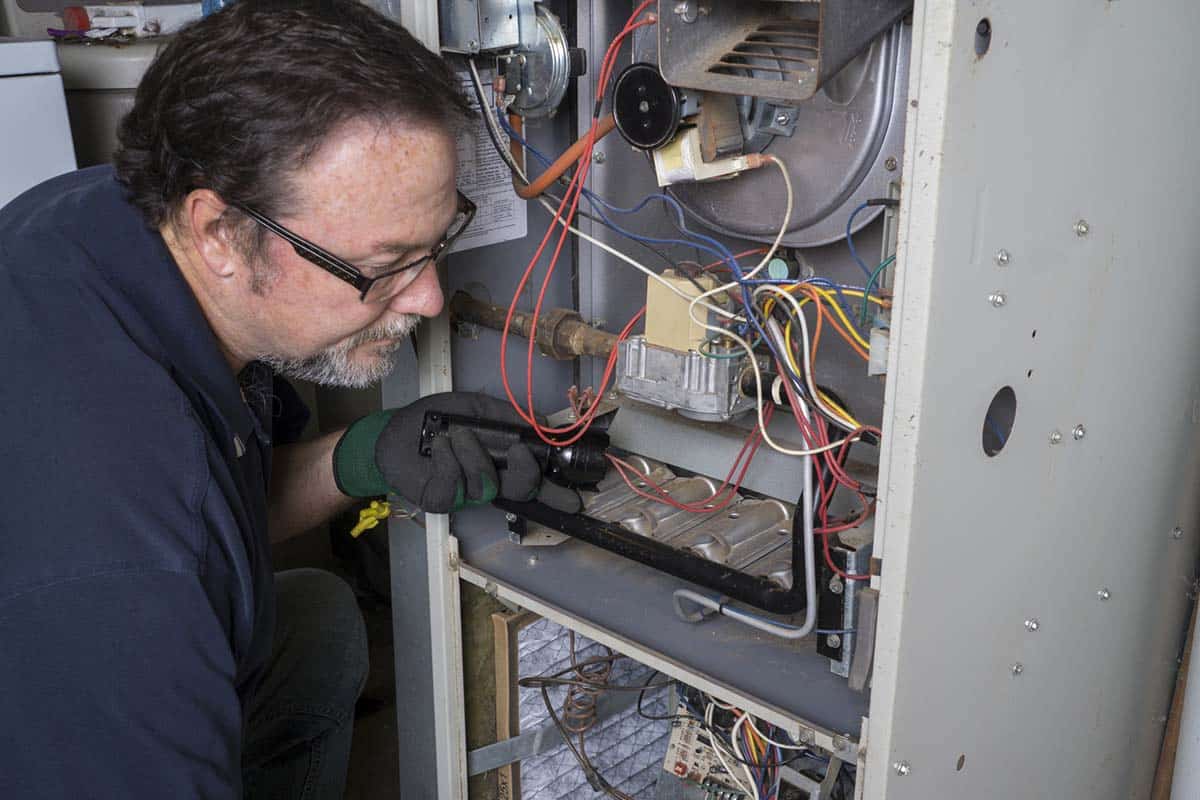 5 Mistakes People Make When Choosing a Heating and Cooling Service
Did you know that over half the energy used in American homes annually goes towards heating and cooling needs? In addition, if you don't perform proper system maintenance, you'll have higher energy costs.
Since repairs and maintenance of cooling and heating systems are crucial to your home's overall energy efficiency, you must find an experienced heating and cooling service in your area you can count on.
However, finding a reputable company can be overwhelming. The trick is knowing what mistakes to avoid, and the process will go smoothly.
In this guide, you'll learn five common mistakes people make when choosing home heating and cooling services.
1. Not Doing Online Research
One of the biggest mistakes people make when choosing an HVAC company is not taking the time to do thorough research.
Although it may be tempting to go with the first heating and cooling company you find online, it's essential to ensure you choose a reputable company. When you do this, you avoid scams and find an experienced company that can meet your needs.
So, your first step should be to choose between 3 to 5 companies in your local area. Then, read the Google reviews for each company. It's best to look through both positive and negative reviews and see how the company responds.
It's also a good idea to check the Better Business Bureau (BBB) for complaints, ratings, and reviews. 
Finally, visit each website to get a good overall picture of the company. You'll need to look for client testimonials and an overview of their services. Pay close attention to how long the company has been in business and if they offer 24/7 emergency services.
In addition, make sure the company offers a variety of different services like heating, A/C, maintenance services, and installations.
2. Not Checking Warranty Information
Replacing your HVAC system is a significant investment to make. Additionally, HVAC repairs can become expensive, depending on the problem.
When comparing different companies and costs, paying attention to the types of warranties they offer is essential. To do this, you'll need to get a better idea of what HVAC warranties include.
First, you'll need to look at the warranty term. The warranty term is the duration of the warranty itself. You might find different warranty terms from 5 to 20 years or even lifetime warranties. It's important to realize that lifetime warranties don't always include the cost of labor.
There are also HVAC parts warranties that cover different parts of an HVAC unit, like a furnace heat exchanger. Finally, you'll find extended HVAC warranties that add up to 10 years of labor and parts coverage.
You'll also need to be aware of warranty conditions that may exclude you from coverage.
All in all, you'll need to ensure you get all the necessary details on the company's warranties.
3. Not Checking Licensure and Insurance
Keep in mind that reputable HVAC companies should be licensed to perform the services they provide.
In the state of California, an HVAC license is required for all professionals working as HVAC contractors. HVAC technicians also must secure licenses from the Environmental Protection Agency (EPA) to ensure they receive proper training on handling refrigerants.
These licenses assure you that the contractor you hire has had the proper training and education to do the job effectively.
In addition, companies that offer HVAC services should also hold liability insurance. General liability insurance or business liability insurance protects you from damage or injuries that could happen at your home during an HVAC service visit.
For example, if a contractor damages your property or gets injured, you won't be responsible for paying the bill.
Don't be afraid to ask for licensure and insurance information before you hire a company.
4. Not Asking About Subcontractors
Once you've narrowed down your top choices, you'll need to dive into more details. 
Although you may easily find an experienced company in your area, they may not be the ones working on your heating and cooling system. This is because some companies hire subcontractors to complete specific service needs.
You'll need to determine if the company you're considering uses subcontractors. If they do use them, be sure to find out details about the technicians they use.
On the other hand, if you're not comfortable with this, it's a sign that you need to consider a different company.
5. Not Checking Maintenance Service Plans
Preventative maintenance is essential to keep your entire HVAC system running smoothly year-round.
It also increases the air quality in your home and reduces your energy bills overall. You'll also be able to extend the life of your system by catching minor problems early on before they become significant issues.
Therefore, when looking at companies, it's essential to ask about the types of preventative maintenance plans they offer. 
It's best to get preventative maintenance twice a year, before winter and during the springtime. Regular maintenance will ensure your system is ready for the heat or the cold.
During a maintenance check, a technician will perform tasks such as:
Replace air filters
Check for leaks
Check the ductwork and vents for debris or mold
Lubricate all moving parts
Check thermostat controls
Check refrigerant levels
Examine all electrical connections
Check pulleys and belts
Inspect blowers and blades
Check drain lines and pans
You'll usually receive additional benefits when you have a maintenance plan with a reputable company. These benefits include discounts on service calls, and you'll be in compliance with all of your warranty conditions.
Choosing a Reputable Heating and Cooling Service
Now that you know more about the common mistakes people make while choosing a heating and cooling service, you'll easily find a reputable company that meets your needs.
If you're still looking for a reliable heating and cooling service in your area, you won't have to look any further than American Energy. We offer heating and air conditioning services, maintenance, and installations. We also provide 24/7 service in case of an emergency with your system.
We've been in business for over 30 years, and our expert technicians are well-trained and know exactly what to look for.
We have locations in Sacramento, Folsom, and Loomis, and we look forward to helping you. Make sure you contact us today to schedule an appointment!