9 Benefits of Regular HVAC Maintenance
Are you wondering if regular HVAC maintenance is really worth it Click here for nine benefits of regular HVAC maintenance that will have you scheduling yours.
(916) 520-9990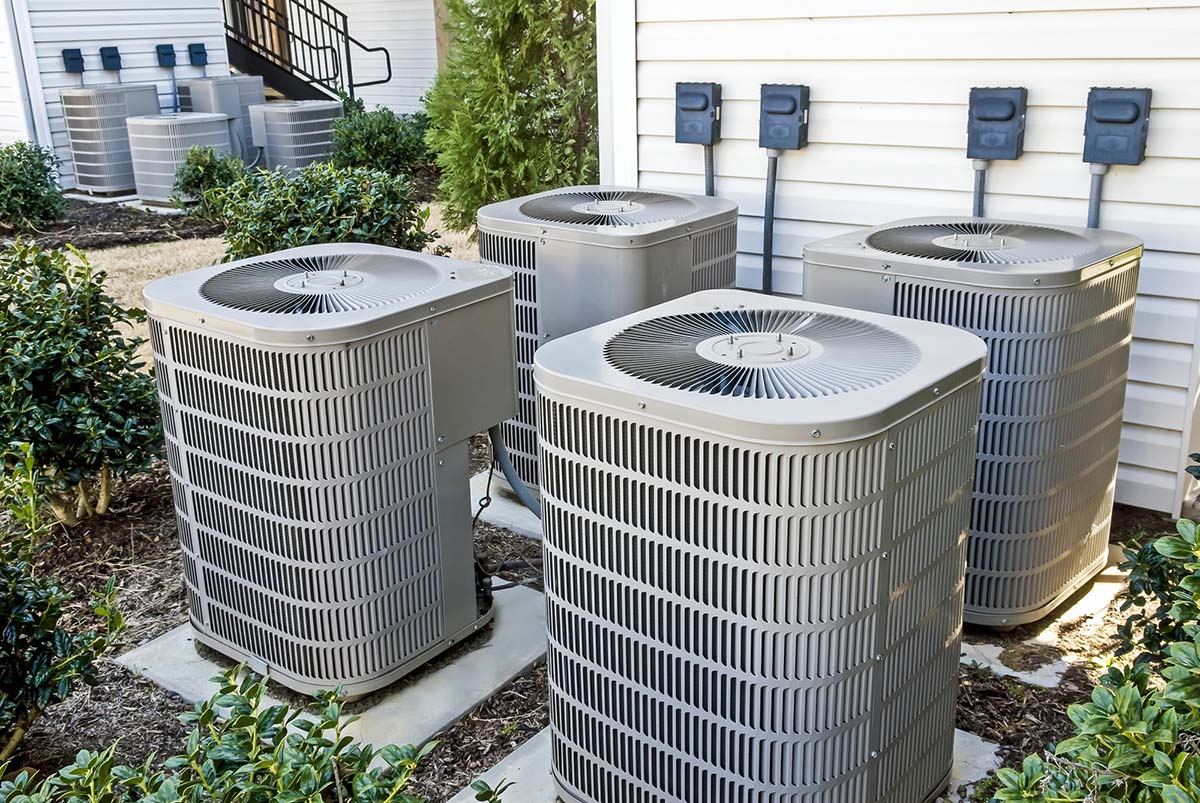 9 Benefits of Regular HVAC Maintenance
The average life expectancy of a furnace is between 16 and 20 years. But with some careful care and regular HVAC maintenance, your furnace could last as long as 30 years.
Purchasing a new furnace or air conditioning unit can be a costly expense for a homeowner. So, you want to do everything you can to extend the life of your HVAC system. 
Are you wondering what HVAC maintenance you can do to keep your HVAC system running well and for a long time? And how does regular maintenance keep your system running well?
Read on to learn the many advantages to regular maintenance on your HVAC system.
1.  Cut Your Energy Bills 
It just makes sense that when your HVAC system is functioning well because of regular maintenance, you'll cut your energy costs. 
When your HVAC system has clean filters and the parts are all in good working order, your system won't need to work as hard. When it works with more efficiency, then you save money.
One important thing to have your HVAC technician check is your thermostat. You want to be sure the thermostat is accurately calibrated. Over time the calibration can get off. Accurate calibration makes your system more efficient.
2. Extend The Life Of Your System
You already know that how long your HVAC system will last can vary greatly. 16 to 20 years is fine, but of course, 30 years is better. 
By providing regularly scheduled maintenance on your HVAC system, you can extend the life of the system significantly. 
If you know the average cost of buying and installing a new air conditioner is $5,700 and a new gas furnace is between $3,000 and $4,000, you can understand why making your system last longer should be a priority.
3. Protect Your Warranty
You may have an HVAC system that is still under the manufacturer's warranty. This alone can provide some comfort. Yet, you should know that many manufacturers will not pay a warranty claim if you can't show that you've done the necessary maintenance. 
Most manufacturers will want there to be yearly maintenance on your system to maintain a warranty. 
Some heating and cooling specialists suggest you create a home maintenance schedule where your furnace is looked at in the fall before it needs to work hard to heat your home. Then do the same thing in the spring for your  AC maintenance before it needs to be cooling your home.
4. Better Air Quality For Your Home
Your HVAC system has air filters that need to be changed on a regular schedule. These air filters help to keep contaminants from circulating in the air when the HVAC system is running. 
Dust, pet dander,  pollen, and even bacteria can circulate through the air. Keeping your HVAC air filters clean means they can more effectively trap those unwanted particles from entering the air in your home. 
Swapping out the filters on a regular schedule can maintain the healthy air quality in your home.
5. Consistent Heating And Cooling
Regular maintenance of your HVAC system helps the whole system to work at its most efficient level. What this means for your home is that you get consistent heating and cooling. 
You don't come home to find your air conditioner struggling to maintain a temperature or your furnace regularly trying to play catch up to warm up your home. 
When the system is clean, maintained, and functioning well, it can also heat and cool consistently. This is not only good for your comfort level but also your wallet too.
6. HVAC Safety for Your Home
Many homeowners don't give much thought to their HVAC system. They expect (and hope) it will do its job, keeping the home comfortable. 
Yet, you've probably heard stories where a homeowner left for a vacation only to come home to a complete mess because their furnace shut off and pipes froze. 
If you live in a warm-weather climate, sometimes it's just too hot to be in your home safely without air conditioning. 
Regular maintenance helps to ensure your system does its job so you don't have those dreaded surprises.
7. Avoid Costly Repairs
You know the old adage, an apple a day keeps the doctor away. The same is true for your HVAC system. When you provide your system with regular maintenance, you can prevent surprise and costly repairs. 
Your HVAC technician can inspect the parts of your system and watch for potential problems. Then you can address any possible issues before they become an emergency or costly repair. 
8. Keep It Environmentally Friendly
When your HVAC system runs efficiently, it's also more environmentally friendly. Your system running smoothly means you leave a smaller footprint on the environment. 
Another way you can be kinder to the environment is by considering what temperature you want in your house. By lowering the thermostat a degree or two in the winter and raising a degree or two in the summer, your system runs less, also making it more environmentally friendly.
9. Peace of Mind As A Homeowner
There's something to be said for the peace of mind you get from regular maintenance on your HVAC system. Regular maintenance is very cost-effective. 
It can also help to prevent you from waking up one morning to find your heat turned off and it's freezing cold in your house. 
No homeowner likes to imagine those emergency scenarios where you have no heat or air and an emergency repair is necessary. 
Regular maintenance helps you know your system is in tip-top shape so the likelihood of an unpleasant surprise is reduced.
HVAC Maintenance To Keep Your Unit Running Well
Find a trusted HVAC professional who can provide your system with regular HVAC maintenance to keep it running smoothly. It saves you money and will help to keep your home safe and comfortable. 
If you need your HVAC system to have a maintenance check-up, we can help. Contact us today to set up a time for your HVAC maintenance check-up.