FIVE QUESTIONS TO ASK WHEN CHOOSING AN HVAC COMPANY
Whether it's for a simple seasonal tune-up or a complete system replacement, homeowners seeking an HVAC company want to know that they're working with a trustworthy business that will provide value for their hard-earned money. These are the five questions potential clients should ask before hiring an HVAC professional.
(916) 520-9990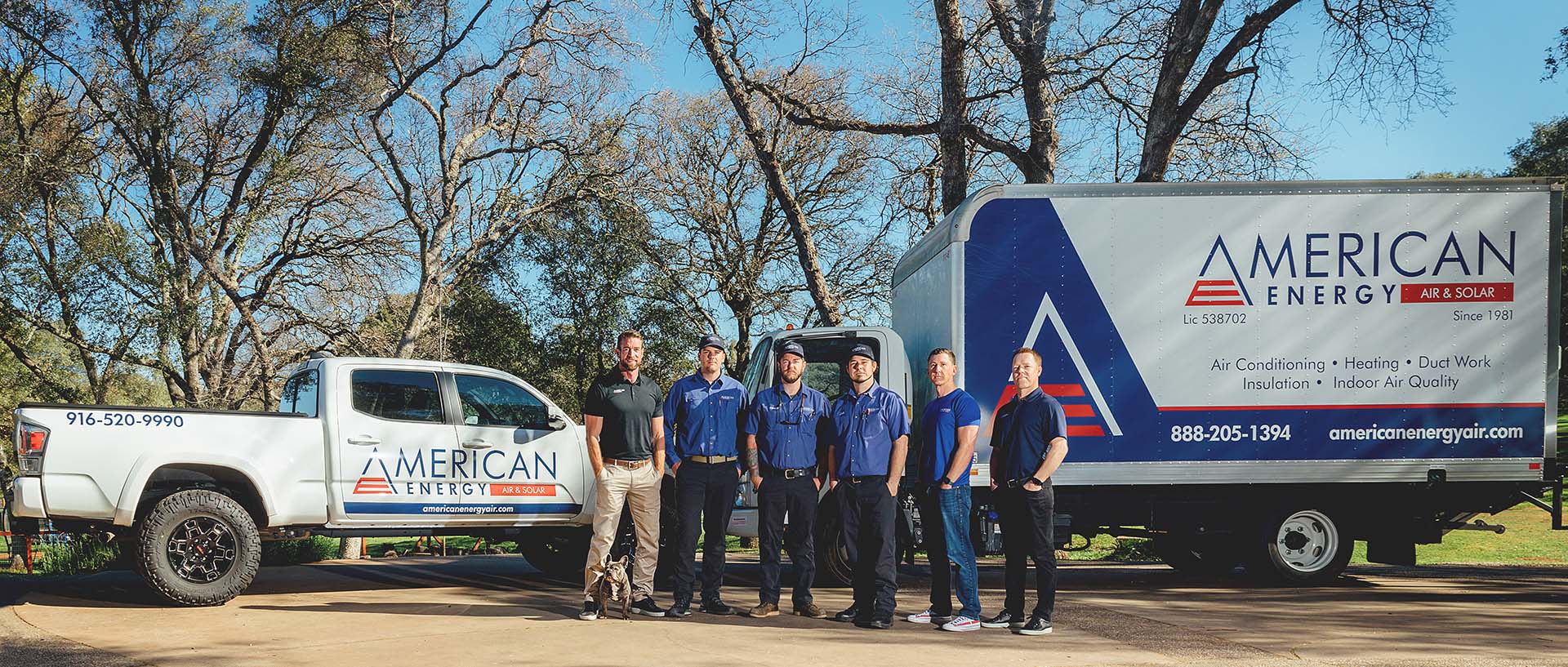 FIVE QUESTIONS TO ASK WHEN CHOOSING AN HVAC COMPANY
Do You Have a License and Insurance?
HVAC companies are required to hold a state license on public record with the state's board of contractor licensing. Homeowners should make sure this license is in good standing before signing a contract.
What Models and Brands Do You Service?
For repairs, the HVAC contractor should ideally have experience servicing the home's make and model. Some technicians even receive factory training for certain brands. Finding someone who is familiar with the system in question can save time and money. We are trained on brands including American Standard, Goodman, Rudd, Carrier, Rheem, and many more.
Can You Provide References?
A good contractor should be able to provide names and contact information for satisfied clients who are willing to serve as references. Potential clients can also read online reviews and testimonials and check customer protection agencies such as the Better Business Bureau.
How Experienced Are Your Workers?
Homeowners should look for companies staffed with technicians who have been working in the industry for several years or more. Companies that use subcontractors can't always vouch for the quality of their work. Employees who are entering clients' homes should also have background checks on file. Also, trained and educated technicians are a viable resource for our customers and can help in any situation.
Do You Offer Free Consultations?
Most trustworthy HVAC service providers will give you a quote on the required work. Homeowners shouldn't have to pay upfront until they know what the problem is and how much it will cost to fix.
American Energy Air and Solar has been serving clients in the Sacramento area since 1981. Contact us online today or call 1-888-205-1394 to request your free estimate. We look forward to solving all of your heating and cooling issues.