Welcome New Management
American Energy is excited to welcome new management to our company.
(916) 520-9990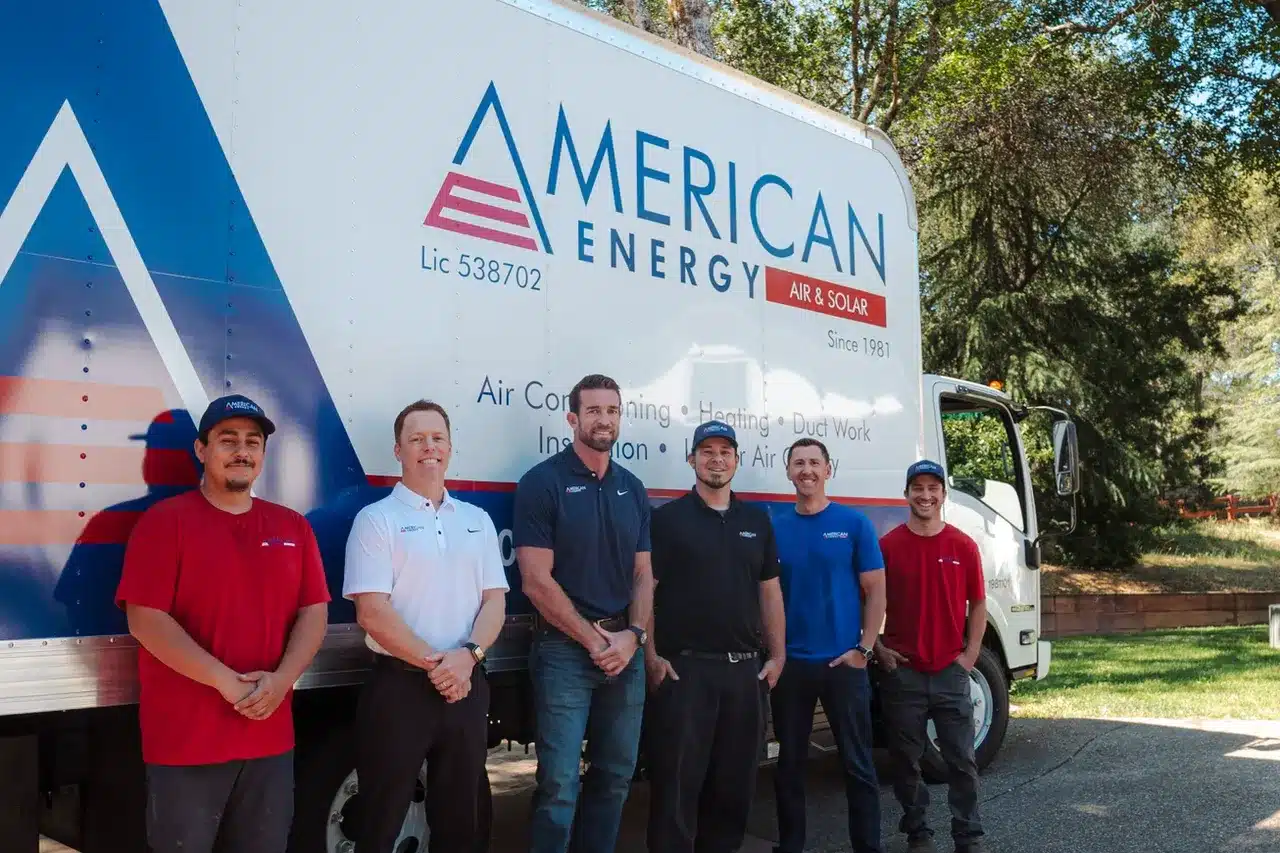 American Energy is excited to welcome new management to our company. Matthew McGuire, Jon Ward, and Ryan Nelson bring experience from HVAC, Plumbing, Tech, and Start-ups to help build on what Rick Shopek created with American Energy.  American Energy was established in 1984 by Rick and has had over 35 years of success in the greater Sacramento area. He has built a quality company with an amazing reputation for delivering the highest quality of service to some of Sacramento's best small businesses and residents. We will continue the original vision of providing a premium customer experience to service both commercial and residential customers in the greater Sacramento area. With amazing customers and the best team, American Energy has a bright future in front of them. 
Matthew McGuire started in residential and commercial plumbing back in 1997. Starting as a laborer in the residential plumbing industry, he moved through the residential and commercial trades, eventually managing one of the largest heating and cooling companies in the greater Sacramento area. Overseeing Operations and growth, he discovered his passion for building and growing teams to help deliver a quality product. Never losing sight of the hard work required in the industry, he's always willing to get out in the field and do what needs to be done to ensure the job is done right and the customer is the priority. 
Jon Ward created a career focused on customer experience. Starting with Apple in support ops, he assisted many technology companies and start-ups grow and scale. As the Head of Support and Product Quality for Nest, Level Lock, and other start-ups, he brings a deep understanding of how to build the infrastructure to create companies that center around the customer. Whether it's talking to customers or implementing product quality programs, he just gets stuff done to create a seamless and effortless experience for the customers and the employees.
Ryan Nelson used hard work and dedication to build a career in the trades industries. Starting out building houses in Placerville, he worked on developing additional skillsets by managing accounts and business relationships in the beverage industry. Always focused on helping businesses grow and succeed, he moved into HVAC and assisted one of the largest local companies to gain market share in a very competitive space. He brings his reputation and relationships to assist American Energy with building unparalleled partnerships with businesses and homeowners. 
This next chapter creates the perfect pairing of American Energy and the management group of Matthew, Jon, and Ryan. With the combined experience of the three, plus the foundation Rick and his team built, American Energy is in good hands to assist all current and future customers. The team will add resources to bring quality products at the right prices to all businesses and households in the area. We pride ourselves on our customer experience, and our commitment to never lose sight of those relationships and customers that allowed American Energy to get this far in its journey. 
We look forward to servicing the area for many years to come by creating a company that focuses on you. Follow us and look for more exciting news to come as we shake up the industry.